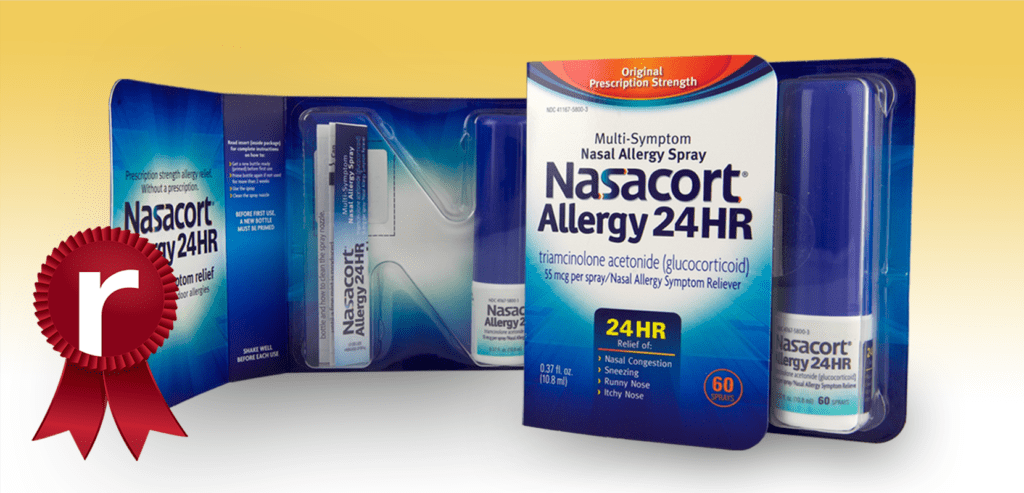 Nasacort® 24HR Allergy
Nasacort® broke the OTC/Pharmaceutical package mold with a unique design that met the specific requirements of the pharmaceutical industry, while simultaneously driving the Nasacort® brand. After the launch of the new package, this previously prescription-only product experienced increased market share and skyrocketing sales.
The Nasacort® 24HR Allergy package won the AmeriStar Packaging Excellence Award in 2014, and the WorldStar Packaging Excellence Award in 2015.