Trays & Lids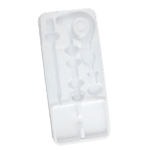 Thermoformed plastic and paperboard trays are perfect for assortments and point-of-purchase displays because they contain, show-off and protect the product. They're also great when used as inserts in boxed product kits. Enhance the look and functionality of your plastic or paperboard tray with ribbing, footing, undercuts, stamping, embossing, and specialized coatings available in a variety of materials that are the most appropriate for your product.
Rounds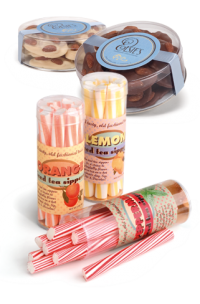 When you have product that can show off with 360° of visibility, clear round plastic containers are a great choice. We offer round containers two ways: Classic and Traditional.
Our Classic Rounds feature solid metal bottoms for added strength, durability and capability of handling heavier items. There's a beaded lip for additional rigidity, and all lids create a tight seal. Classic Rounds come perfectly clear, or decorated with an exclusive custom facade.
Traditional Rounds have all the benefits of Classic Rounds, but instead of the metal bottom, they have a rigid, ribbed and reinforced white plastic bottom. Designed for high-volume applications, this round plastic container is beautifully cost-efficient.
Packaging Solutions
Find the right packaging solution to showcase your product.
Click on a packaging style to learn more.