Printing
It's more than just ink on paper. It's a visual representation of your brand. And no one creates your brand "look" better than Rohrer Corporation, the best printing company in the industry. Eleven printing presses with 75 printing/coating units provide the industry's highest quality reproduction. Automated plate hanging saves make-ready time while ensuring better color registration and accuracy. Color is controlled throughout a press run as press sheets are scanned and ink densities are automatically compared to the digital data preset as standard. Any color drifts are automatically adjusted back to standard before they get out of tolerance. This color control system is integral to consistency in Rohrer's many combo forms. As with all systems, they are only as good as the people driving them. So you want the best people. The best team. And Rohrer press room experts are the experienced craftsmen who will deliver consumer packaging excellence. This excellence will show in the beauty of your brand represented on a package that stands out on retail shelves, secures a quick sale and drives your profits.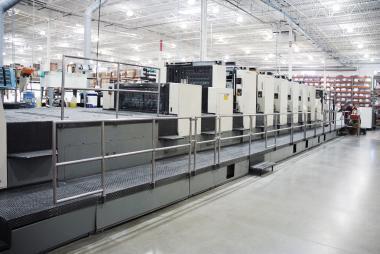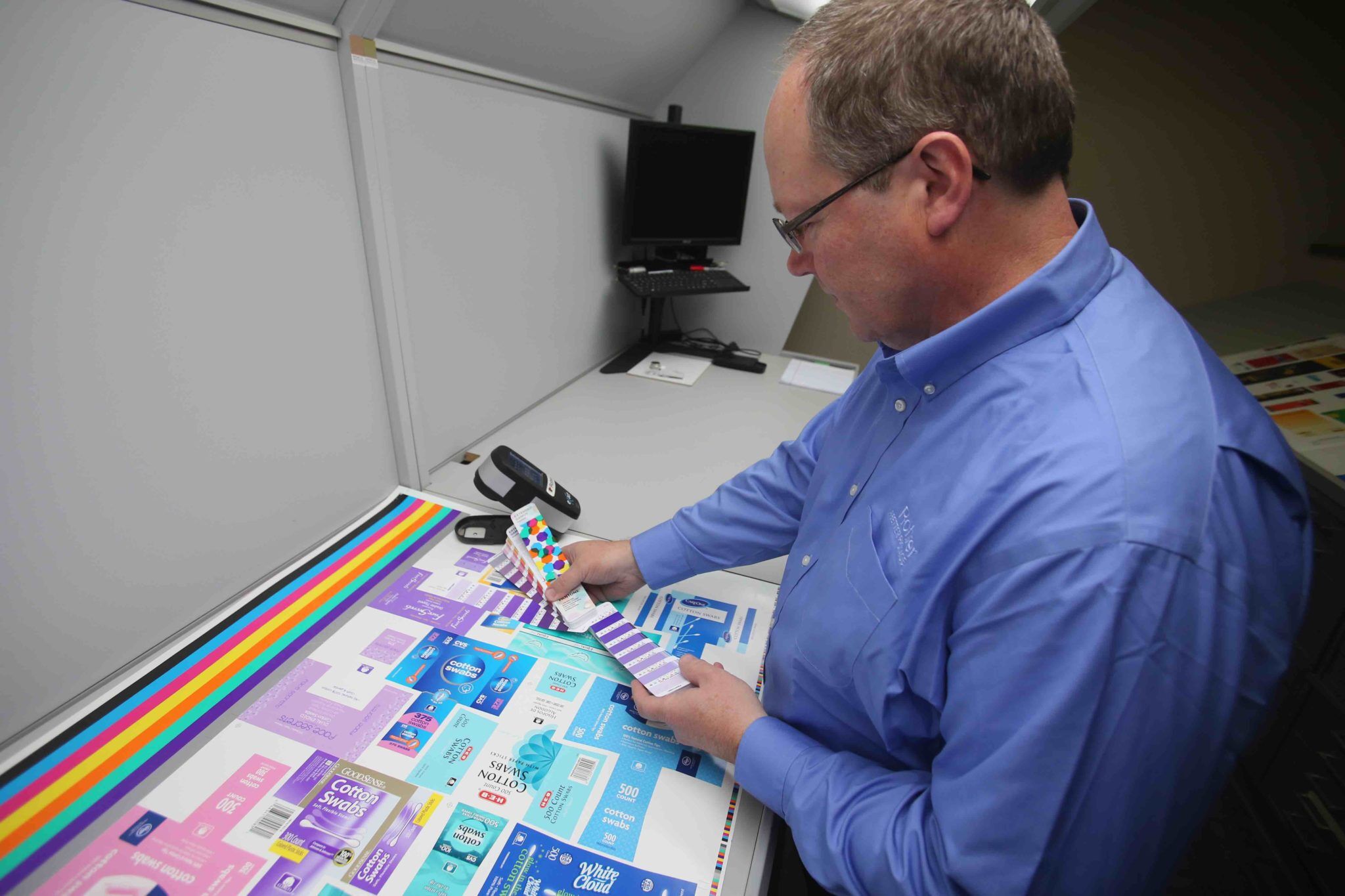 Expert color management
We understand that color is a crucial element of your brand's identity. Regardless of the facility in which we run your order, we have incomparable multi-color management standards to protect color continuity.
Our dedicated color management staff collects color data and tests continuously to ensure uniformity in how your original image file translates to your printing project. This means you will have an exact color match on every product, every time.
We measure attributes including hue, chroma, saturation, density, and tack to give our customers perfect graphic replication.
Your art files are converted to printing files and the optimum printing type is determined.
PMS Spot Colors, 4 Color Process, and 7 Color Process printing are each utilized to ensure consistency and brilliance on your package.