Our partners tell us that their key product marketing strategies include high-impact product packaging design that is on-time and on-budget. Rohrer offers a wide variety of custom printed and thermoformed packaging solutions as well as the industry's largest combo program to help our partners build their brands.
Most retail packaging projects include some kind of paperboard component, whether it is blister cards, inserts, cartons, or sleeves. Paperboard provides structure, context, and appealing design to consumer packaging.
The following descriptions cover the most common material types. (You can find the same details for thermoformed packaging here). We put together this guide to help you understand your options, and we're glad to work with you to uncover the right solution for your packaging challenge.
Primary Paperboard Material Types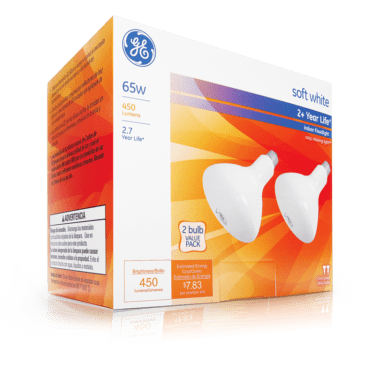 Paperboard, or simply board, is a general term, encompassing many different substrates of paper used in carded packaging. Card stock is also used in a similar manner, referring to paperboard in general or the backing sheets for stiffening paperboard packaging. Some of the specific types of board include:
Blister Cards: Explore the variety of blister card types here
Cardboard: In the Illustrated Glossary of Packaging Terminology, Walter Soroka defines this as a depreciated term for paperboard. While some people believe this is another general term, others believe it refers to the materials for corrugated boxes. When we work with our partners, we tend to be more specific with paperboard terms.
Chipboard: Typically made of recycled paper, chipboard is a low-grade paperboard option that is good for padding or as a divider, but does not offer good printing quality or strength.
Clay-Coated Board: This paperboard is coated with a fine clay to provide a smooth, bright surface for improved printing quality. In reality, even though a board may be referred to as "clay coated," it may not actually be clay, and other minerals or binding materials may be used.
CCNB: An abbreviation for clay-coated news back, this term helps describe the paperboard's make-up. Consumers may be most familiar with this product because it is used for many cereal boxes. There are grades of this material we use in the blister industry, but it's no longer as prevalent as it used to be for two reasons. The price of the recycled material has increased over time, and the clay coated surface on CCNB is thinner and grainier than SBS preventing quality printing and blister sealing.
Laminated Board: Two or more layers of paperboard, paperboard and plastic, or paperboard and another sheeted material may be fused together through lamination.
Solid Bleached Sulfate (SBS): This high-quality paperboard material is bleached throughout, providing a clean white appearance throughout the entire substrate.


C1S or C2S: This is Rohrer's shorthand for clay-coated on one side or two sides. Clay coated two-sides is used when the package is a two-piece card or a folded card that seals to itself.
SBS-I or SBS-II: These are two blister stock solid bleached sulfate materials
SBS-C: The "C" indicates carton-grade SBS materials. Carton-grade SBS cannot be used for blister card applications. The difference in the surface prevents blister coatings. Conversely, SBS-I or –II can be used for cartons. Years ago, when the carton industry was slow, many carton producers tried to bridge over to blister card production. They tried and they failed because they used the same stock as they used for everyday cartons. The difference in composition made the venture unsuccessful.

Solid Fiber: We use this term to specifically indicate that we are not talking about any kind of fluted material.
Tear-Resistant Card: Rohrer offers NatraLock® paperboard for trapped blister and club store packaging. The material provides extra strength for hang-holes or product security.
Other Useful Terms
Caliper: This term is used to describe the thickness of the material or the instrument used to measure the thickness.
Fluted: The paper combination of wavy paper between two sheets. Fluted board is heavy-duty, and often used for big box store packaging.
Linerboard: Refers to the paperboard used on fluted materials. A linerboard is a solid fiber and is usually a lower caliper like a 12 point. The paper may be made with a fourdrinier paper-making machine and includes differences in fibers,
Point: Measurement of the inch/pound values of a material. One point is the same as 0.001 inches. Rohrer's 20 point (20 pt.) stock is 0.020 inches thick.
Window: A die-cut hole in product packaging with a film to provide product visibility. Rohrer capabilities now include rigid plastic windows.
Keep Exploring
Paperboard packaging options provide virtually limitless design and structure capabilities. My colleagues and I are eager to work with you to determine the right solution for your project. Visit our Contact Us page and to get started with a design consultation.
---
About the Author: Scott Nagel, National Accounts Manager, has more than 35 years of packaging experience. He provides guidance and partnership with many national retail brands.
Rohrer offers many plastic material types for carded packaging, thermoforming, and rigid plastic folding cartons. Sign up for our blog to receive helpful packaging updates from our team.