A great product deserves unique packaging. Rohrer's partners prefer custom packaging to differentiate their product from their competition. Custom packaging allows for creative designs with unique shapes, sizes, and textures. Our expert designers can use special draft angles and or undercuts that provide a functional package to "wow" the consumer. Custom thermoforming gives us a chance to stretch our creativity, and we love collaborating with our partners to create innovative packaging solutions. We will design and manufacture clamshells, trays, displays, and much more.
Our custom design team engages in a formal custom design process prior to launching a new product. A kick-off meeting with our partner and Rohrer's designers is important to ensure goal alignment. The designers prevent many issues through information gathering, establishing buy-in with all decision-makers, and in providing prototyping. The custom design process prevents surprises and results in successful projects.
Our award-winning design team will work with you to create a dynamic packaging solution that delivers on your marketing objectives and manufacturing requirements.
View our infographic to find what kind of custom packaging works best for your product.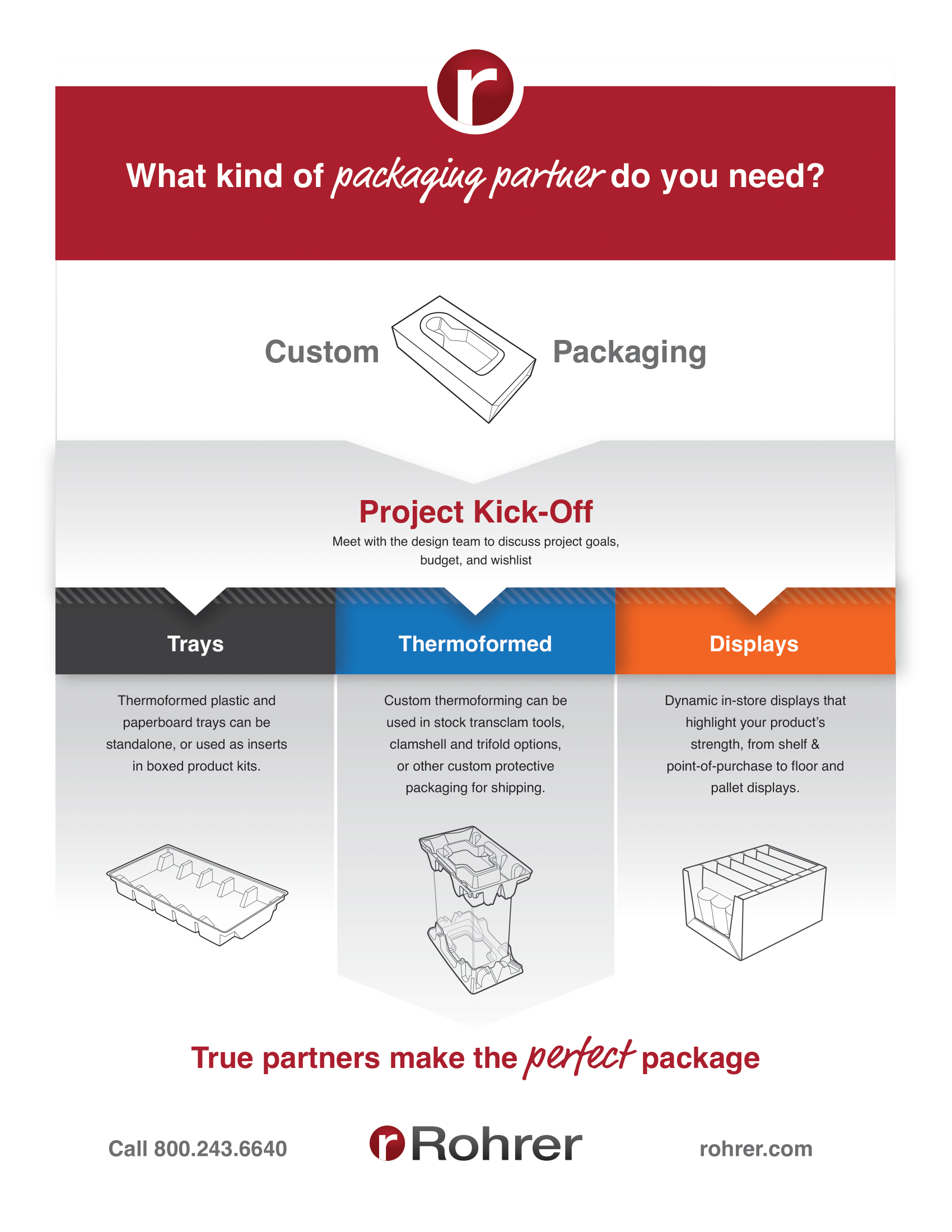 To read more about custom packaging, here is some suggested content:
Speak with one of our experts about how we can take your brand to a new level.