Rohrer's packaging solutions span print, thermoformed and fabricated plastic packaging. We are a one-stop-shop and true partner with our customers. This post will help new thermoformed plastic partners avoid common pitfalls through the design process. The tips are relevant for new customers and current partners working on new projects.
Follow this link to check out our print design best practices.
Defining Two Thermoforming "Tracks"
Rohrer's thermoforming customers may work with us in either ezCombo® or custom programs. The design process differs between combo and custom – mostly driven by the size and complexity of the thermoformed part. Combo solutions are swift while custom projects take more time. Our ezCombo® program works best for standard quantities and materials, while custom solutions allow for more flexibility and choice (Read more about the ezCombo® program by following this link).
Despite these differences, some things remain the same. Designers from both tracks are highly engaged with our customers. Both programs are geared around marketing goals and innovation, and our attention to design detail and effectiveness is the same across both programs.
How to Avoid Common Problems
Our salespeople dig into every new packaging project – assessing project goals, budget, and timeline. Since Rohrer designs and manufactures both blisters and cards, we are a one-stop-shop for brand owners. We can implement a cohesive strategy to design your package. Once a customer is engaged with a thermoforming program, the sales team involves members of the customer service and design teams.
The key to avoiding common pitfalls is clear communication from the start. Given enough time, we suggest engaging in a kick-off call for packaging projects. Rohrer's thermoforming design team provided some tips to establish alignment right from the start:
The More the Merrier: Engage all packaging decision-makers from the start. Our partners' marketing, engineering, and procurement professionals may have different goals for a packaging project. Let's explore those together and design a package that serves everyone.
Avoid Secrets: Some brand owners are working on a new project and need discretion. Understand that our goal is to create a great package for your product. If you're worried about sharing information, let us implement a non-disclosure agreement. The designers provide our best solutions when we have accurate product information.
Alternative Solutions: For new products not yet in production, we can also move forward using your 3D CAD data.

Shoot Straight:

Share realistic timelines and budget information from the start. This information helps the design team establish guardrails for your perfect package.
Big Picture: Most thermoformed blisters and trays have a corresponding card or carton. If Rohrer is producing your paperboard components, the customer service team will integrate your processes. But if you will use an outside vendor, let's ensure we have accurate information as we prepare the thermoformed part. When a customer's cartons or cards are designed and produced before the blisters are made, the design team is limited by the existing parts.
Design Intervention and Solutions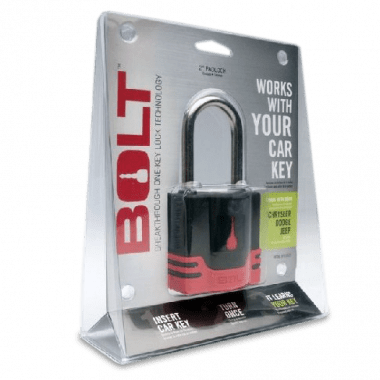 Two of Rohrer's thermoforming experts helped prepare this guide. Mike Leonard is based in Bensenville and is one of our ezCombo® designers. Ryan Falkman works in Addison as a designer on the custom thermoforming team. I asked each of them to tell me how designers improve customer experiences.
Mike described a common occurrence, "When a customer brings their existing blister to Rohrer for duplication, we have to reverse engineer that blister and cut a new mold. Since we're already cutting a new mold, we like to see if we can improve on the functionality. Very often we can identify common problems just by looking at the blisters, especially when a product or sealed package is provided. When the customer is on board with the improvements, we start to look at corner radii, draft angles, material, and product fit. If we get a stack of blisters and they are hard to pull apart, that is a problem. In most cases, we can improve de-nesting and product fit without affecting the original sealing tooling."
Mike also shared a story about the speedy process of ezCombo®, and how it allowed for a last-minute change that saved the day. Our customer was on a tight time-line, so Mike had to design a blister around their prototype. During fulfillment, the customer noticed that the product would not rest down in the blister cavity because their finished product was longer than the prototype. Unfortunately, they had already designed and produced die-cut cards, sealing tooling, and blisters. Redesigning and remaking all the components could have taken weeks.
Mike and the design team focused on the quickest, most cost-effective solution for the customer. They were able to reduce the draft angle on the ends of the blister, opening up the cavity, and allowing the product to fall below sheet level. In the end, the customer received new production parts in five days, and they were able to use all of the rest of their existing components.
Ryan's stories are different. He explained how, ideally, custom designers don't save the day, they make the day. Ryan's team engages in a formal conceptual process prior to launching new products. As outlined in the design team's tips, the best scenarios launch with a kick-off call between our customers and designers. This is critical to ensure goal alignment. The designers prevent many issues through information gathering, establishing buy-in with all decision-makers, and in providing prototyping. The custom design process prevents surprises and results in successful projects.
Designing Solutions
Both the custom thermoforming and ezCombo® design teams operate in the spirit of creating the best recommendations for our customers. They've built up the expertise to anticipate and solve problems. Ideally, we provide a complete package solution for our partners by engaging our thermoformed and paperboard solutions simultaneously. As true partners, they design solutions that enhance our relationship.
---
Want More Packaging Insights?
Subscribe to our blog to get new updates as they are published!