A True Fish Tale
When you hear someone tell a fish story, do you believe them? Probably not, a fish tale usually means that the truth has been stretched…a little or a lot. But Rohrer happens to have a true fish story that is 'spot on' in terms of spot (PMS) color vs. CMYK. Many companies face this question when it comes to their packaging – be it a new design or redesign. Is there a difference? You bet! Because making an informed decision ultimately leads to making the most cost-effective decision. And our fish story bears this out. But first, let's look at the difference between spot color and CMYK. Spot or solid colors is any color generated by an ink (pure or mixed) that is printed using a single print run. The major benefit is color consistency from printer to printer. So, if you cannot allow for any brand color variance as in a 'Coca-Cola red' on packaging for example, spot color is your spot-on choice. But it comes with a price…in time and money.
CYMK stands for "Cyan Magenta Yellow Black" – the four basic colors used for printing color images. A printing press uses ink dots to make up an image from these four colors. Look closely at any newspaper or magazine picture and you can see the CMYK dots forming that image. While this option produces high quality results, there's the risk of a slight color variance. And that factor makes it a more cost-effective choice, as a recent Rohrer customer recently discovered.
Blister Cards Got the Blues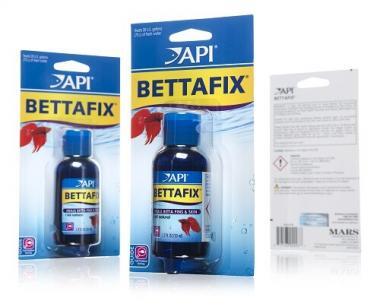 Meet Mars Fishcare, they produce everything for aquarium and pond fish. As a longtime client of Rohrer, they needed to redesign their packaging to cut costs and boost speed to market. For several years, Rohrer had been printing their blister cards using spot colors. But Mars could no longer 'time and cost-justify' the spot color process. They needed to:
transition to quicker 'just-in-time' print runs especially for their promotional products – spot runs slowed the process down.
eliminate the extra $400 for the customized pre-mixed ink required before each run.
optimize Rohrer's ezCombo® time and cost savings print program. Spot color runs required technical requirements and couldn't be placed on just any ezCombo® print run that had capacity. So that also delayed production and time to market.
But…they also had done their homework. Blue was Mars Fishcare's brand color, and blue was a tough color to match in CMYK. This was a major reason they were slow to make the change. How much of a blue color variance would they be risking? Could Rohrer help with a solution? You bet!
Rohrer – for the Spot-on Solution with no Spot Color
A sample was run to compare the spot color blue with the CMYK. Although there was a slight difference, Mars Fishcare said it was negligible. The transition to CMYK was approved and design changes were underway. Rohrer could now start producing the full line of blister cards including 4 to 1, 4 to 4, face and back seals.
Business is booming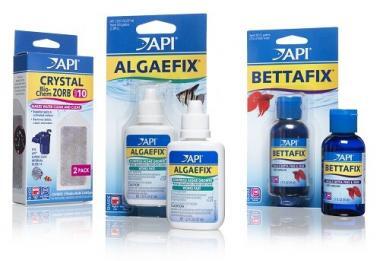 Mars Fishcare could now enjoy time and cost savings starting with more access to ezCombo®. Before switching to CMYK, they could still choose a cost savings ezCombo® run option – but only if it could accommodate a spot color run. And that usually meant a delay. But now, Mars Fishcare could take advantage of this shared tooling arrangement that would increase productivity and reduce start-up costs/set-up times for all customers. And the cost savings? From January– August 2020, Mars Fishcare saved 22% on ink alone by switching to CMYK. But the best news of all is business is booming. Mars Fishcare nearly doubled their order of blister cards from 2019 to 2020.
And there's nothing fishy about that!