In an era of declining retail sales, the success of club stores stands out as an exception. Revenues for the the leader in this space, Costco, continue to climb, leading to a 47% increase in the company's stock valuation this year-to-date. Finding success in this channel is key to retail success in today's market, and properly packaging your product for club stores will help meet the unique packaging requirements of club stores, and help sell your product to consumers.
Branding and Durability
ClubPak™ offers the perfect blend of strength, function, and design. It combines a highly durable paperboard card with a thermoformed blister to protect your product from theft and damage. Trapped blisters use less plastic than traditional clamshell packaging, making it an affordable, sustainable, and attractive alternative.
ClubPak™ is designed to give your packaging the maximum amount of billboard space while always protecting your brand's shelf impact in a retail or club store setting. If you are packaging a product, we offer the following card and plastic options to help increase durability:
ClubPak™: non-fluted card & non-fluted card
HD1 ClubPak™: fluted card & non-fluted card
HD2 ClubPak™: fluted card & fluted card
Plastic blister available in 10 to 40 mil
Plastic blister available in a variety of materials, including rPET, the preferred choice of Costco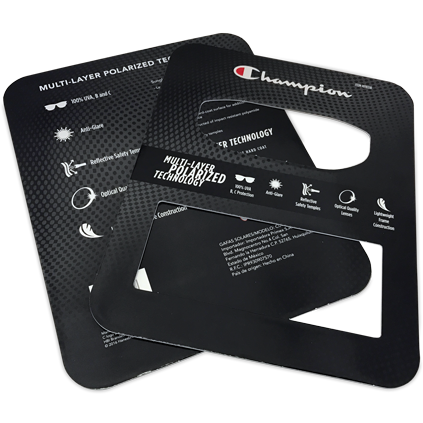 Many of the high-quality print and decoration options you have come to expect from Rohrer are also available for ClubPak™, including:
4-color process and PMS spot colors
AquaSeal™ coating is standard


PakSeal™ and PressSeal coatings also available

rFoil™
We know your industry and will work closely with you to create a packaging solution that drives your brand and your business, from concept to manufacture to retail display. We offer a variety of design, print, and manufacturing techniques to help develop your perfect club store package.
---
Request a free ClubPak™ sample or speak with our experts by clicking the button below.