Rohrer believes true partners make the perfect package. The recent installment of the Eagle Cold Foil System, which is operating in-line with our Komori LSX 840 printing press in our Buford, GA facility, ensures that our partner's retail packaging is produced with state-of-the-art equipment.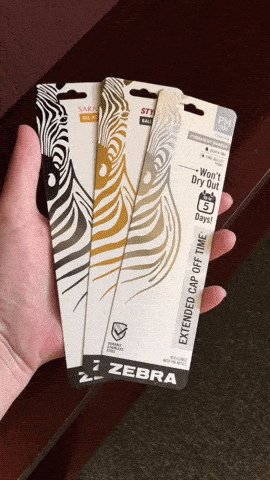 We are dedicated to providing customers with a true one-stop shop for complete packaging solutions, helping partners build both their brands and bottom line. This new foil system helps greatly improve foiling efficiency and turnaround, leading to improved brand packaging and reduced costs.
What is Cold Foil: Cold foil is an in-line printing process that mimics the effects of hot foil stamping. It is a cost-effective way to add visual impact and sheen to consumer packaging, and cold foil is heat-sealable. Rohrer's press room experts print cold foil with a wide variety of colors. Check out Zebra Pens' recent packaging projects. They truly showcase the beauty and branding power of cold foil.
Printing Manager Danny Nash described the manufacturing improvements in the Buford, GA, facility. "We consider the cold foil just just another ink, basically. We can produce packaging with cold foil as fast as any other job because of the simplicity of the new process. That means, with how quickly we can get the press up to speed and start production, our partners can get products to market more quickly."
Nash described a variety of housewares, hardware, and health and beauty brands utilizing cold foil to add shelf appeal to their packaging. 
To read more about the installation of the cold foil system, check out these articles from Printing Impressions, Beauty Packaging, and Package Printing. If you are interested in learning more about how our new cold foiler can improve your retail packaging, fill out the short form below!