What Makes a Good Match?
If you're new to the packaging industry, the whole process may seem rather intimidating. Wouldn't it be wonderful if we had Tinder® or another dating app to find a great packaging partner? Ask a few questions and find one that provides the right services to get your new product in a package that makes sense for you, your customers, your brand, and your company.
You developed this new and amazing product. Let Rohrer guide you through the packaging process. We just may be the "match" you're looking for!
What Questions Should I Ask a Potential Packaging Company?
Just like any "first date," there are a few questions you need to ask any potential packaging company before you begin your business relationship.
Here's our list of the Top 5 Questions to Ask Your Packaging Partner: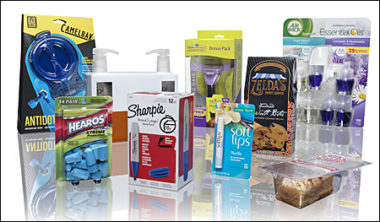 1. Packaging Materials, Products and Capabilities: First, it's important to know if the packaging company you're considering can create the type of packaging you need and want. What types of packaging materials, products and capabilities do they offer? Here are a few more detailed questions to consider (Check out the links along the way):
Since we've been in the packaging business for almost 50 years, Rohrer can provide all these packaging materials, products, and services. And our designers and engineers know their packages – they can educate you on paper substrates, structures, styles, and recyclable packaging solutions.
We want to exceed your packaging expectations. That means working together to create your package design, from brainstorming and concepting, structural design, rendering, tooling, and prototypes to final production and distribution. Sounds like a good match already and we've only answered the first question!
2. Market/Industry Experience: Is your product a toothbrush or lip balm? Pens or pencils? A car headlight or spark plug? Ask your packaging company if they have experience in your industry. Can they show you examples of packaging they've developed for items in your market or similar markets?
Rohrer has created packaging for consumer product companies across many markets, including, but not limited to:
School/Office
Home Improvement
Electronics
Batteries
Pharmaceuticals/OTC
Automotive
Sporting Goods
Health & Beauty.
3. Order Minimum/Maximum: If you're launching a new product, you may want to place a minimum packaging order to start. But, as your company grows and product is flying off the shelves, larger orders will be necessary to keep up with demand. Ask your packaging company if there is a required minimum/maximum order quantity so you know what to expect.
Ready for more good news? Rohrer's ezCombo® packaging program offers the lowest, most convenient combo quantities in the industry: 5,000 / 10,000 / 20,000 / 25,000 / 50,000 / 100,000. We developed the ezCombo® program to provide more order flexibility for our customers. It also makes packaging more streamlined and affordable.
The secret: ezCombo® allows the production of multiple packages or parts within the same run. This shared tooling arrangement increases speed and reduces start-up costs and set-up times for all customers. That's a convenient combo!
4. Time to Market: Depending on the packaging company you hire, packaging lead times can vary from two to 15 weeks. Understanding the typical turnaround time will help you plan your time to market, any changes to your design, estimated time to receive new orders, and order updates.
Rohrer's ezCombo® program can expedite your time to market. Our plastic thermoformed blister lead times are fast (three weeks on 4/1 printed ezCombo® cards and core ezCombo® products) which streamlines the packaging process, from printing, to thermoforming, to retail stores.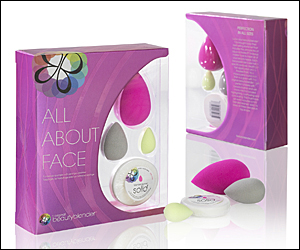 5. Customer Service Practices: What is the customer service philosophy of the packaging company? The packaging partner should be just that – a PARTNER who cares about the success and sales of your new product. A great packaging company should provide exceptional customer service and make it easy to order by phone, email or online any time of the day or night.
Rohrer and its experienced customer service team is ready when you are, and the 24/7 customer portal is easy to use. Our motto is, "National scope. Regional manufacturing. The right partner." With nine facilities across the U.S. and Mexico, we're close to home. And we're confident we can create the best consumer packaging solution to fit your budget, brand, and bottom line.
Now that we've gotten those "first date" questions out of the way . . . . Are you ready to start your packaging relationship with Rohrer? "Swipe right" to MAKE A MATCH!
At Rohrer, we believe that true partners make the perfect package. Contact us today.