What makes a "Value Meal" or the "Combo Platter" so great when you grab a quick lunch? You get a drink, a sandwich, and a side of fries for one low price. It's easy. It's quick. It's affordable. What does my lunch have to do with Rohrer's ezCombo® program? Think of it as a "Combo Platter" for your packaging.
It's Streamlined
ezCombo® streamlines the process by combining the orders (either blister cards, blister packages, or both) of several customers on one production run. It's EASY. 
It's Fast
Rohrer's ezCombo®  program can also expedite your time to market. Our plastic thermoformed blister lead times are fast (3 weeks on 4/1 printed ezCombo®  cards and core ezCombo®  products) which expedites the packaging process, from printing, to thermoforming, to retail stores. It's QUICK. 
It's Affordable
With ezCombo®, the designers and engineers at Rohrer create a shared tooling arrangement for customers with common quantities. This helps increase the number of printed or thermoformed parts per run, while reducing the start-up costs and set-up times for everyone. 
ezCombo® is ideal for companies that don't need to buy a whole press sheet or plastic form of the same item. Or maybe you'd like to run a promotional package in smaller quantities. It's EZ-ier than ever with ezCombo®  because you only pay for the space you need! It's AFFORDABLE.
It's Customizable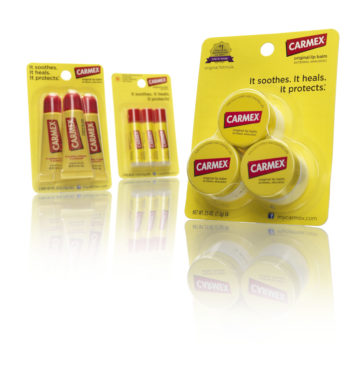 And, like your lunch, you have some customization with the ezCombo®  program. Not fond of the cheeseburger "Value Meal"? Go for the chicken sandwich. Rohrer's ezCombo®  program can be used for several types of packaging, including: blister cards, inserts, paperboard folding cartons, and thermoformed blisters
Wait, the customization continues . . . Rohrer also offers the industry's widest variety of packaging options, including multiple card and blister gauges, choice of coating (AquaSeal® or PakSeal®), in-line labeling, and specialty printing (Process +™ or rFoil™). How's that for variety in your "Combo Platter"? It's CUSTOMIZABLE.
It's Flexible
We also offer the lowest, most convenient combo quantities in the market with our ezCombo®  program: 5,000 / 10,000 / 20,000 / 25,000 / 50,000 / 100,000.
With that type of flexibility, you can run many different items at the same time in smaller quantities, or the larger quantities of the same package. It's FLEXIBLE. 
How Can I Get Started with the ezCombo®  Program?
We named our "Combo Platter" ezCombo®  because it's our goal to make it EASY for customers to do business with us. The ezCombo®  program was designed to make the packaging process as streamlined, quick, affordable, unique, and flexible as you need to get your products to market. 
At Rohrer, we believe that true partners make the perfect package. Ready to sign up for Rohrer's ezCombo®  blister packs? We've made that EZ-ier too. Contact us today!